The Magicians Special
By M R Windle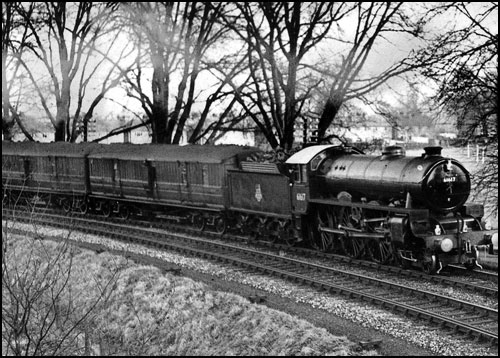 Victorian society entertainer, Charles Bertram, was informed at one o'clock in the afternoon that the Prince of Wales wished him to perform at Sandringham, at ten o'clock that evening.
As there were no trains to London from his local station, Bertram had to make other plans, so after hastily putting together his theatrical apparatus which included flowers and bouquets and various other 'props', he summoned a Hansom cab and set off for the city.
Having had various misfortunes along the road and crowded city streets on route, he finally reached Liverpool Street Station, just as the last train from London to Wolferton was pulling away from the platform.
Knowing Prince Edward was a stickler for Punctuality, Bertram knew something had to be done.  The Station Master at Liverpool Street confirmed that there was no other train that evening and the only way was to take a 'special' which would cost over £30!!
Bertram hurried off to raise the cash from friends in the city.  Just over two hours later he was aboard his 'special train' bound for Norfolk and having made prior arrangements, a closed carriage was waiting for him at Wolferton and Sandringham House was reached at ten minutes to ten.
The Prince seemed concerned at the late arrival but Bertram, having planned ahead, had already changed into evening dress on the train.  Once at Sandringham, he went straight into the ballroom and carried out his performance for a full two hours before an enthusiastic audience of over 300 people.  His Royal Highness was relieved and delighted!
Bertram spent the night at Sandringham and returned home the next day
BUT THIS TIME NOT BY 'SPECIAL' TRAIN!!